Queenstown is well known as New Zealand's premier winter playground and the ski capital of the country. When we visited in late spring, the ski season had just finished, with little to no snow fall in the last couple of weeks of the season. As such, the ski resorts were closed down when we arrived, however there was still some snow dusting the higher peaks around the region, and since Veronika had never seen snow before, I was keen to take her up one of these peaks to have a play in what was left of the springtime snow.
The closest and easiest ski resort to access from Queenstown is Coronet Peak, and there are amazing views to be had from the top, making it worth the drive at any time of year. I could see from the bottom that there was still some snow on the top of it, so we hopped in our campervan and drove up the Shotover Valley, before taking the winding road up the mountain.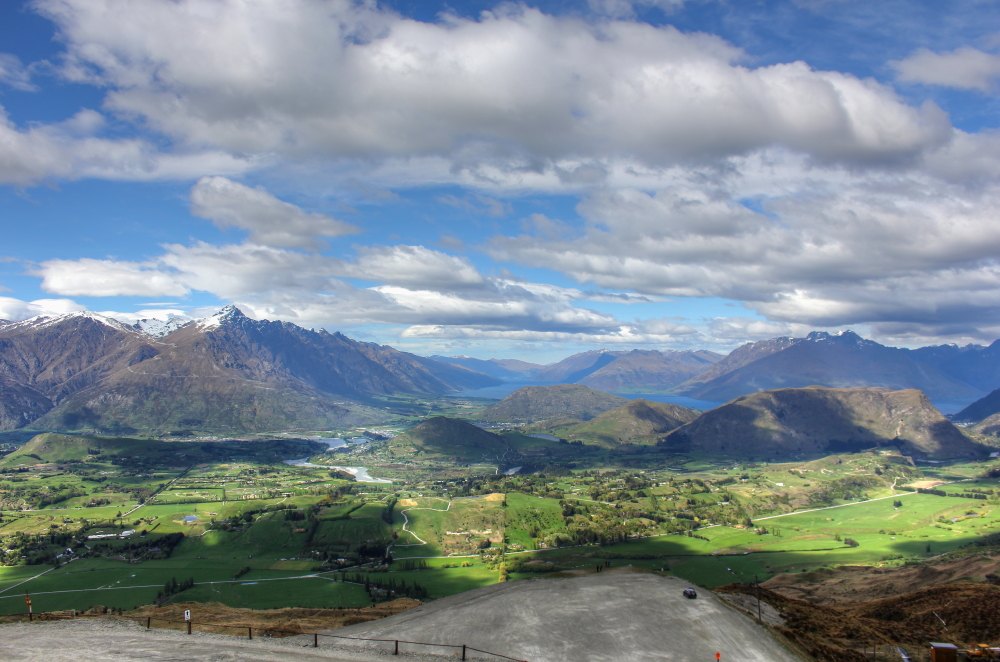 The views out across Queenstown and the valley below were stunning as we climbed. Eventually, we reached the car park at the Coronet Peak ski resort, which was now closed. From here, we had amazing views out across the valley to the Remarkables, with Lake Wakitipu, Frankton and Queenstown below.
Since the resort was closed, the chair lifts were no longer operating, so we set off on foot up the slope to reach the snow. It was old, compacted and in places slushy springtime snow, but it was still wonderful to hear that crunch sound under my feet as I walked, and to Veronika, who had never seen snow before, it was the best thing in the world.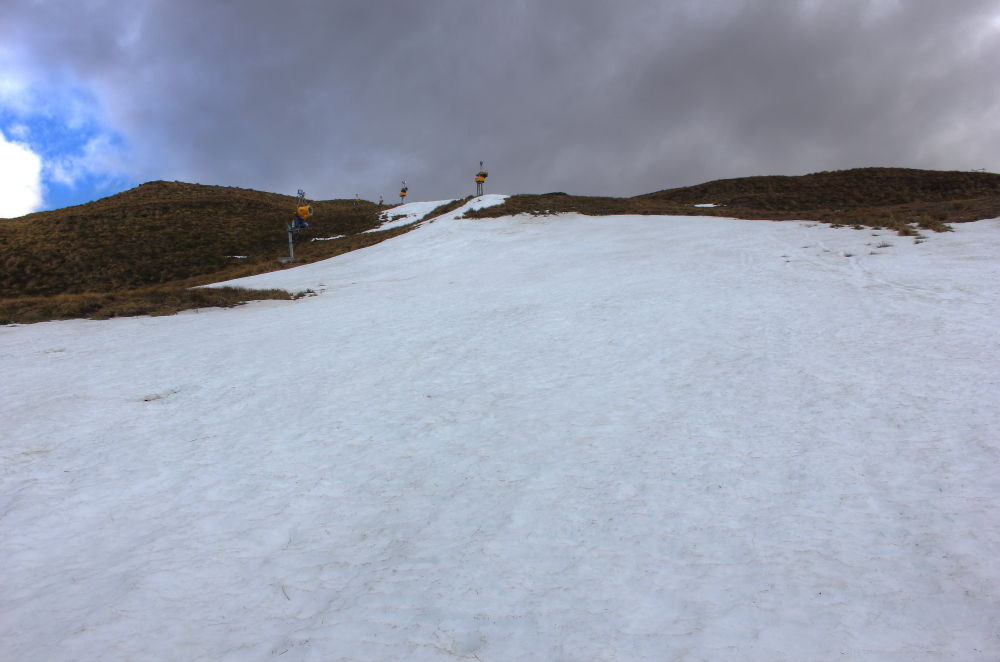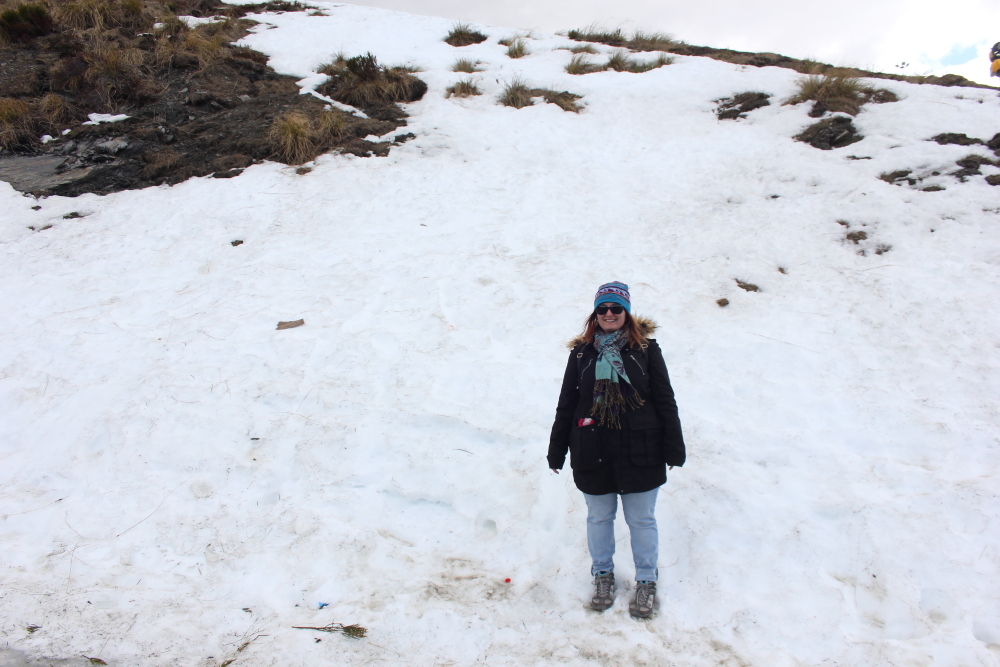 We had the whole place to ourselves and played around in the snow for sometime, plus, of course, an epic snow ball fight. The view out from the snow slopes were absolutely breathtaking.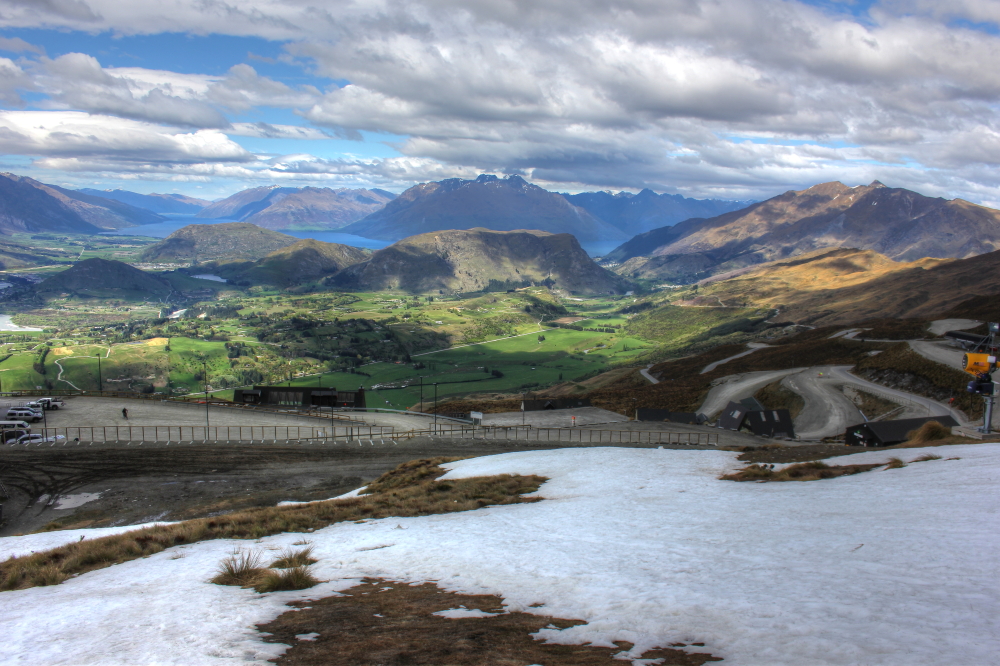 Funnily enough, two nights later we had lots of wet weather in Queenstown, and in the morning we awoke to see mountains covered in fresh snow. If we had gone up to Coronet Peak that day, we would have been playing in fresh powder.
Share your happy moment with pocket wifi.

Unlimited data Anywhere Anytime.

Dean Wickham. (31st March, 2017).Playing in the Snow on Coronet Peak, New Zealand. Retrieved from http://www.theroadtoanywhere.com/playing-snow-coronet-peak-new-zealand/.