New Zealand offers plenty of places to get close to nature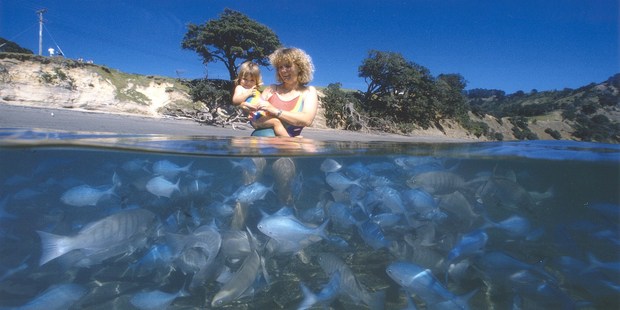 It's time for Easter day — and it's a fair bet many of us will want to get back to nature in 2017.
Helpfully, Forest & Bird has released a list of 10 place families can do just that.
Many of New Zealand's hidden treasures are just outside the city centre, they say, "and they all have a story to tell".
Here's Forest & Bird's suggestions for places to get away from it all.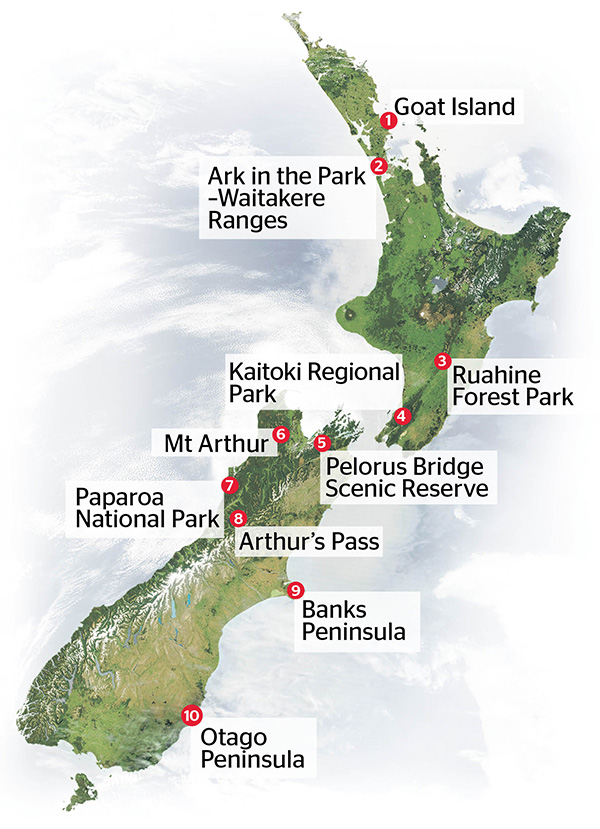 1. Goat Island marine reserve: Just 90 minutes north of Auckland and teeming with life under the waves and on the shore.
2. Ark in the Park: Just 30 minutes' drive from central Auckland, the Waitakere Ranges are part of an ancient kauri forest that was once home to kiwi, falcons, long-tailed cuckoos, bellbirds, kakariki and bats. Ark in the Park is a conservation project within the Ranges, where years of pest control are allowing many of these species to return and thrive. A walk of a few hours will take you through majestic forest, and give you a chance to hear the spine-tingling call of the elusive kokako and other native birds that once again call Auckland home.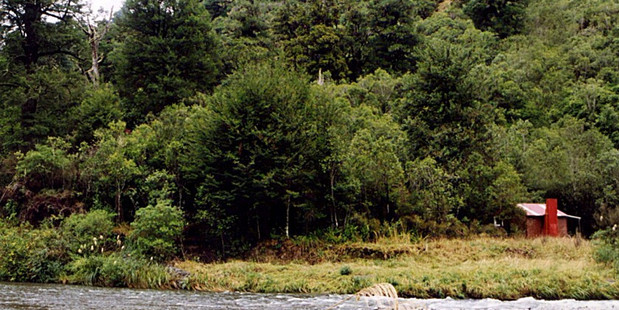 3. Ruahine Forest Park: New Zealand's forest parks are easily as special as our national parks, but without the crowds. Take the kids for an easy overnighter through central North Island beech, rimu and kahikatea forest to one of the DoC huts near a road end. Ruahine Forest Park will be at the centre of an important Supreme Court hearing this February when Forest & Bird argue against part of this park, and potentially other conservation areas around the country, being reclassified, swapped, and then destroyed.
4. Kaitoke Regional Park: Forty minutes outside Wellington, this spectacular beech forest boasts a campground, swimmable rivers winding under towering beech trees, and pushchair friendly forest tracks. Take a picnic, sunscreen, and togs. Fewer than half of New Zealand's rivers are still swimmable, including the urbanised Hutt river a few kilometres downstream. But luckily for Wellington, things in Kaitoki things are still looking good.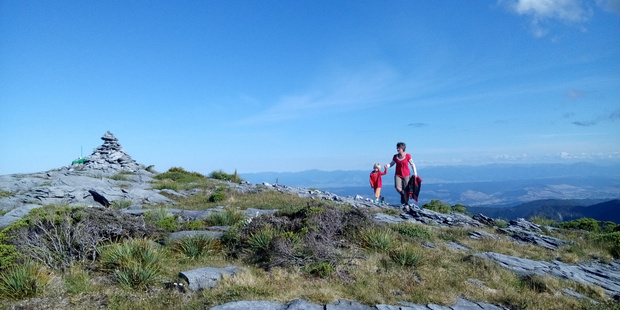 5. Mt Arthur: Drive from Nelson nearly all the way to the top of the mountain. Easy tramping tracks and spectacular views connect several accessible huts. There are even rock shelters complete with toilets if the kids want a real adventure. Walkers will encounter curious weka, robins, tomtits, and if you're lucky you might see whio or hear kiwi. The dense bird life of this area is a tribute to the pest control efforts put in by volunteer group Friends of Flora, and DoC's Battle for our Birds programme.
6. Bat sanctuary Hidden in the beautiful forest of Pelorus Bridge Scenic Reserve, or Te Hoiere, is one of the last remaining populations of long-tailed bats in Marlborough. Stay in the campground at the reserve and take the children out for a walk in the late evening. A group of volunteers keeps rats out of this forest, so you never know – you might see bats hunting moths in the moonlight.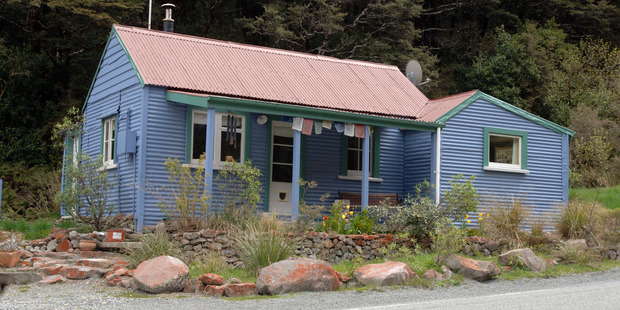 7. Arthurs Pass A historic mountain village just a couple of hours out of Christchurch. Easy local walks make it a special place for children and adults to discover New Zealand's alpine birds and plants. The mountain views are spectacular. At night you can hear great spotted kiwi calling in the forest around the village. Warming temperatures mean more introduced pests in alpine habitats, so pest control is vital for the survival of the local kiwi, orange-fronted parakeet and of course, the cheeky kea.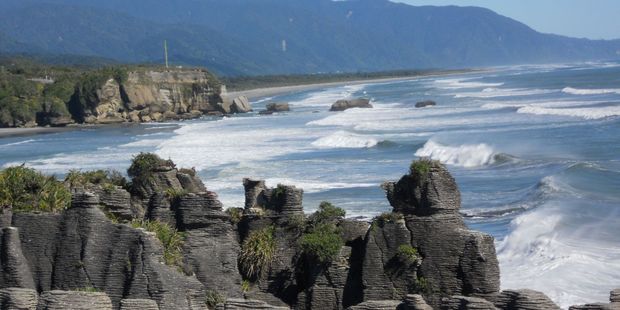 8. Paparoa National Park: The pancake rocks and blowholes are firmly on the tour bus circuit, but New Zealand's second smallest National Park offers lots more if you stay a few days. Limestone caves, sub-tropical rainforest, wild beaches, forest rivers and even rock climbing. The area was the scene of major conservation campaigns over mining and logging, and when you visit this special park, you'll see why people felt driven to save it.
9. Banks Peninsula: Ninety minutes from Christchurch, the peninsula has a network of small forest reserves with easy walking tracks, safe swimming beaches, a marine reserve and a marine mammal sanctuary. Remnants of the original forest cover still exist, so keep an eye out for New Zealand's smallest bird, the rifleman, or blue penguins and Hector's dolphins around the coast. The peninsula's largest forest restoration project at Hinewai is a great place to visit along with DoC's Motukarara nursery. Sadly the two lakes, Forsyth and Ellesmere, are polluted, like most of New Zealand's lowland lakes and rivers, but are still good places for bird spotting.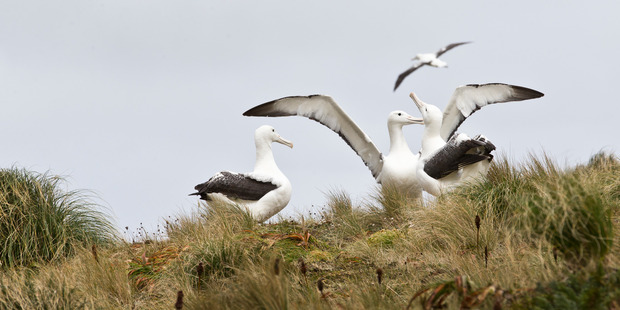 10. Otago Peninsula: Sometimes called "the wildlife capital of New Zealand", this area is home to some of New Zealand's best-known and most endangered marine animals. This is one of the few places you'll be likely to see royal albatross, critically endangered New Zealand sea lions and yellow-eyed penguins. There are no marine reserves in Otago, but a reserve has been suggested for the south side of the peninsula. If all goes well, Dunedin's wildlife may get a reserve and a bit of breathing space on the water soon.
Check list: 
Mobile wifi: www.pocwifi.com.au
Car rental:www.nzdcr.co.nz
NZ Herald. (30th December, 2016).  New Zealand offers plenty of places to get close to nature. Retrieved from http://www.nzherald.co.nz/travel/news/article.cfm?c_id=7&objectid=11774682.